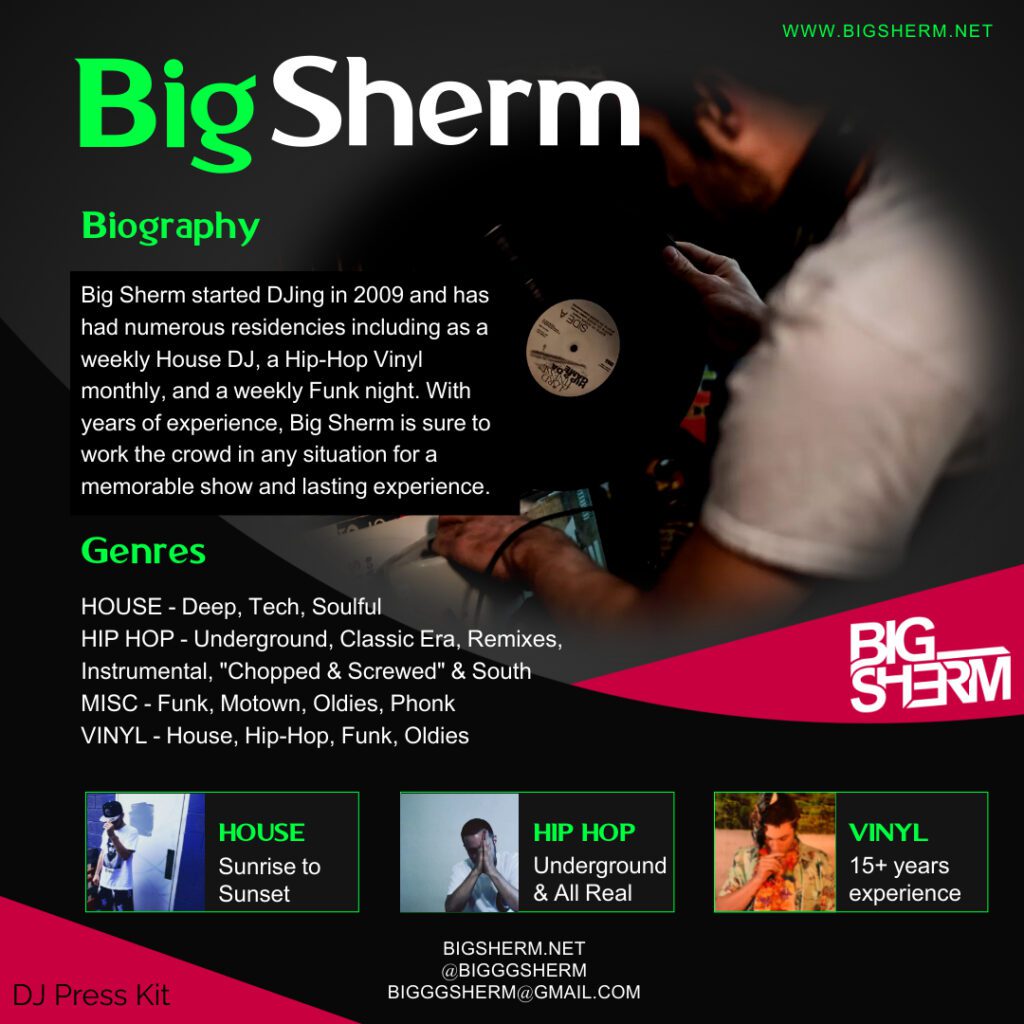 Vinyl and Digital. Electronic, to Funk, to Hip Hop. This page contains multi genres of mixes.
Watch Live Stream Videos by Big Sherm on (House, Hip Hop, & Slowed Mixes) – 100+ Live Streamed Mixes

The above link may have expired, catch me on twitch.tv/bigggsherm to groove to live DJ sets. I will be afding more of the 56+ hours of Mixes I'm aware of, in due time.
GET THE PARTY STARTED (HOUSE MIX)
BIG SHERM Plays House (Live Mix)
T R A P P I N I N D A A V E
Funktion @ The Junction
Vinyl Mixes at Stober's
Stay Inside House Mix
Halcyon Radio Liquid DNB Mix
Tribute 2 Dilla Antiquity Mix (Performed Live)
Slowed Down / JUICED Mixes
Tribute 2 Screw (Part 1) – Live Streamed
All 'Tribute 2 Screw' Digital Mixes (JUICED by Big Sherm)
AI Wit The Braids (Game & Lil Wayne) [JUICE MIX]
Deep House JUICE Mix
Liquid DNB JUICE Mix
Acid House JUICE Mix
Nipsey Hussle Tribute JUICE Mix
Kodak Black- Like Dat (JUICE Mix)